Opus's Royal Portrait on Canvas - Limited and Numbered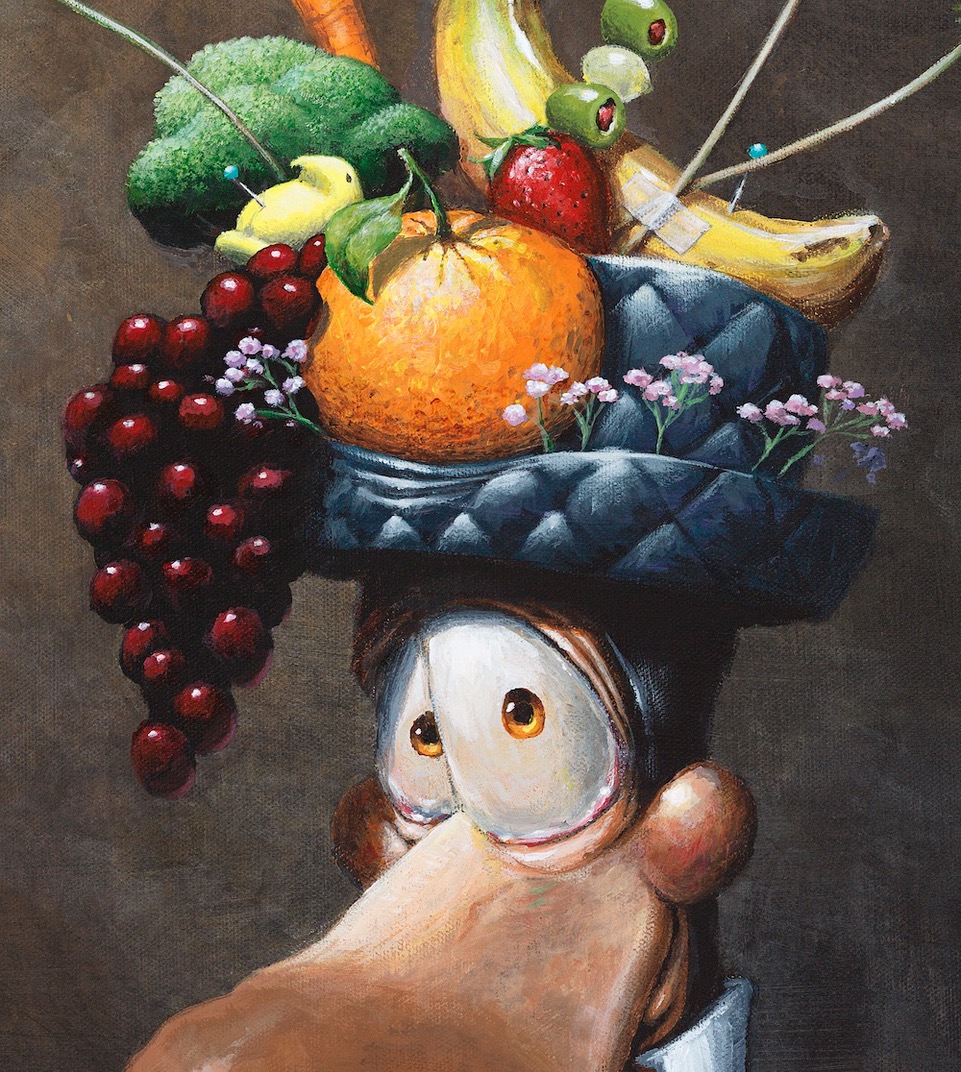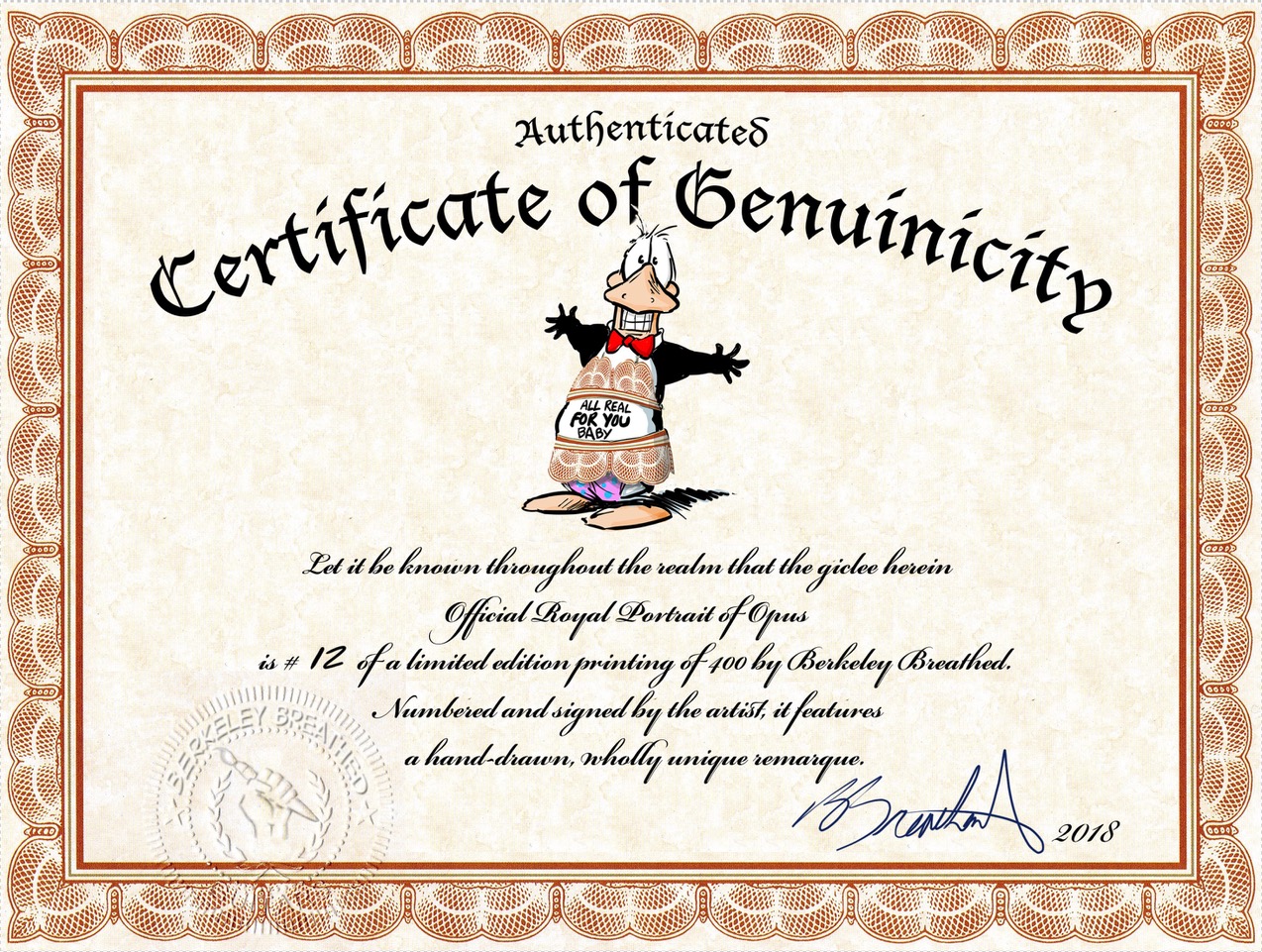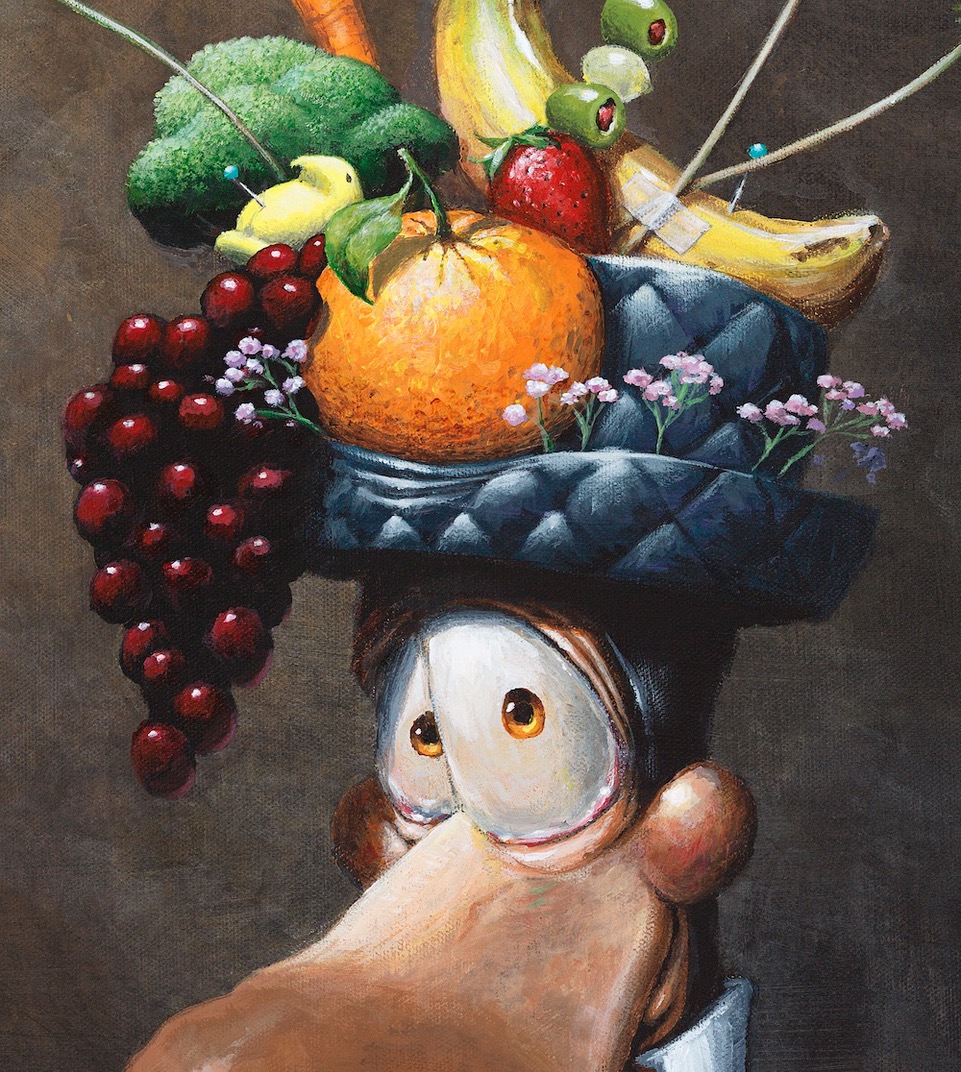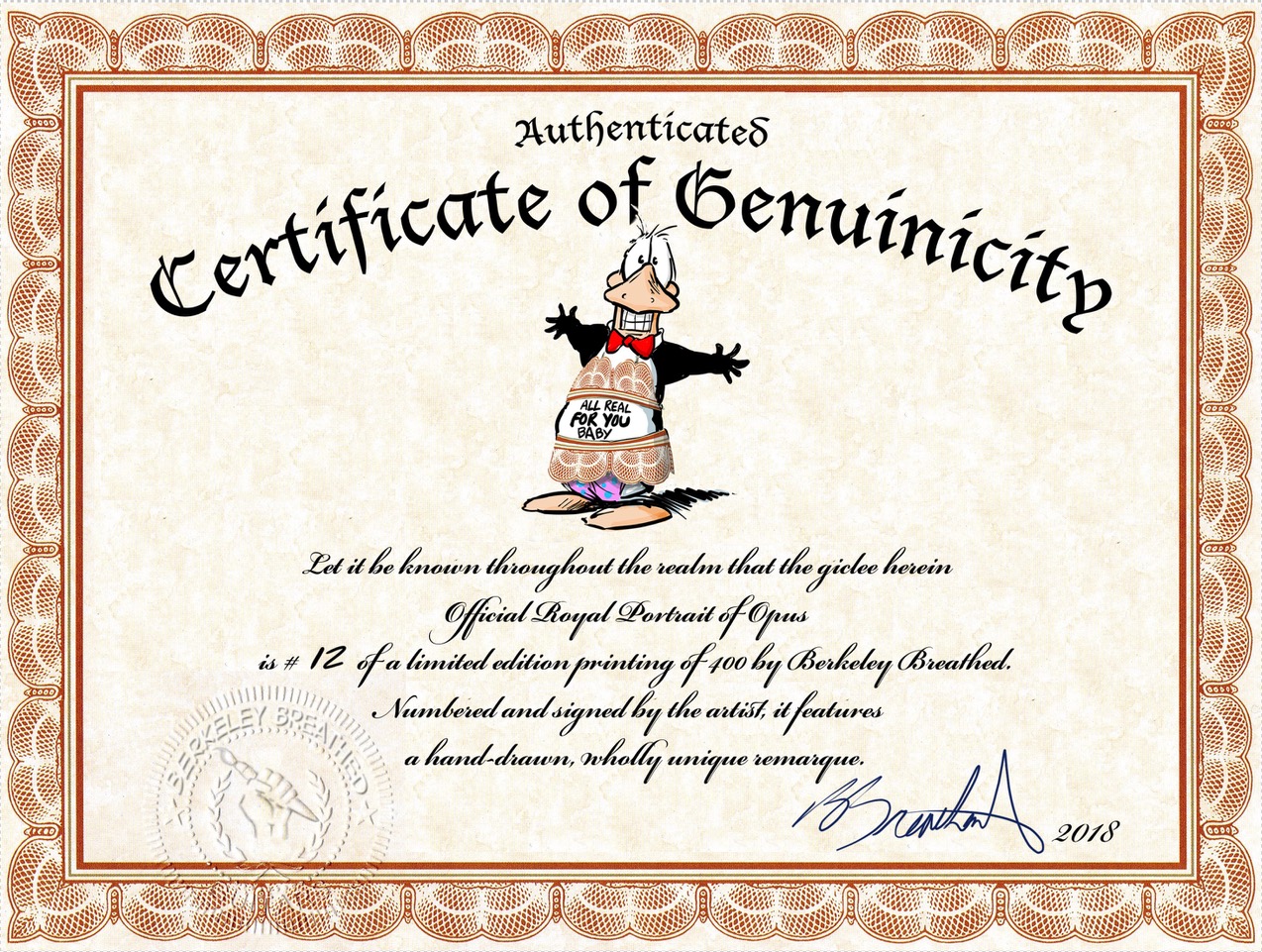 sold out
Opus's Royal Portrait on Canvas - Limited and Numbered
This item is currently unavailable.
Says BB, "I've drawn my characters for decades, in wildly differing forms. As the 40th Bloom County anniversary nears, I picked up a brush for the first time to immortalize on canvas their definitive renditions - the ones in detail that actually live in my busy head. For Opus's Official Royal Portrait, I thought about what Opus would choose to appear in if he were to pose for the Dutch Masters 400 years ago: His Sunday Finest, I would think. At the minimum—banana, cocktail onion, Baby's Breath and marshmallow Peep."
To celebrate Opus's approaching 40th birthday, BB is personally overseeing this - his first non-digital painting - as a custom giclee on canvas, ready for framing. Signed, numbered and featuring a hand-drawn remarque by Berkeley, this is a limited, collectible offering and will not be available after the initial print run of 400 is sold out.
The original artwork is acrylic on canvas and is not available for purchase at this time.
Print on Canvas Details:
This high-quality art print is printed with archival pure pigmented-based ink on archival canvas.

Canvas dimensions are 18"x24"

Shipped flat and ready for your framing. This canvas is not mounted onto an internal frame. It is simply printed on a sheet of canvas, rather than on a sheet of paper.

Name personalization is not an option for this print.

Included is a Certificate of Genuinicity, signed by BB

Shipped via USPS Priority Mail

This is a custom item and may take up to six weeks to process prior to shipping. It is printed to order and personally signed by Berkeley Breathed. Thank you for your patience.